Standing tall on the river Thames, London- the capital of England is the largest city of both England and the UK. London is home to some of the most famous attractions of the world such as the iconic timeless national timepiece- Big Ben and the Coca-Cola London eye. 40% percent of the city is covered in lush greenery, making it the greenest city of its size in the world. And the list goes on.
London is a place blooming with opportunities and so it's no wonder that students want to study in London. And shifting to London can be fairly challenging task. Don't worry! We have got you covered. Here's a complete guide to student accommodation in London but before that there are some things every student should know.
Top 4 things you should know before moving to London.
1. Ways to plan your fundings.
It's no brainer that London is crazy expensive right! It's okay, there are no shortage of options to lower your costs either. If you EU student, you can get a student loan easily.
But if you are from outside the EU, you will need to back a much higher fees. Although, under certain circumstances to get a loan as per the University requirements. Aside from that you can opt for student funding and scholarship programmes.

2. VISA
If you are from the EU, EEA (European Economic Area) or Swiss, you won't need a visa to study but if you just want to enjoy the pub life in London, a normal passport is good to go.
As for international students, you must get your visa sorted out along with your passport . If you are going to study for less than six months, a short-term visa will do but won't be valid if you want to hustle and earn cash at the same time. You would require a 4-Tier visa to study for more than six months and work at the same time.
3. Health Insurance! Already?
No one wants to fall sick and go to a doctor. But everyone does at a time, so it's a must to contact health insurance companies at the earliest as possible. And also because it's mandatory for all students studying in London to get a health insurance.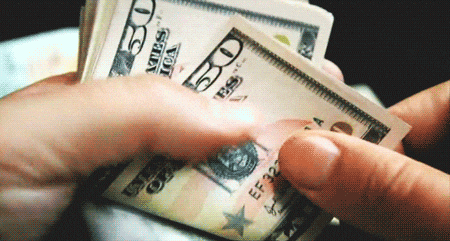 4. Joining the British life and culture.
If you love the nightlife and enjoying time at pubs, you are already in. Of course to make new friends and get acquainted to people you don't need to an expert in English. But scoring well in the IELTS or TOEFL will certainly help you to settle in quickly. Besides that, if you love football, that's a bonus.

5. Handling the accommodation dilemma
Being a newbie in London, selecting the right accommodation can either be a deal-breaker or deal-maker. You can either go University halls or Private halls or Off-campus housing or private housing.
University halls
If you don't want to avoid the bustling streets and want to play it safe until you can work your way around the city, University halls is the right option. It is ideal for freshers but note that it is comparatively expensive than the other options.
Private housing
Private housing is basically renting out a place such as a house or an apartment. But note that many housing amenities won't be available. You'd have to buy or rent the other amenities. Thus, the overall cost will be high. Not to mention the paperwork and maintenance charges that you might need to take up on.
Private halls/ Off campus student housing.
If you love cooking and hanging out with a little bit more freedom at a considerably cheaper cost, private halls allow you to do providing you with common spaces like kitchens and social areas. Private halls are owned and operated by third-parties but some of them also have partnerships with some institutions to support your housing needs. And just like university halls, private halls provide you with on-site security and assistance full time.
When considering off campus student housing you must keep in mind that:
Selecting the ideal room type- Shared rooms or private rooms.
You need to be a full-time student if you want to live in private halls.
If want to study language course, be sure to choose a course which has 20 hours per week of study time and you'd be considered a full-time student.
You can live with your friends or people of your choice if you apply at the same time. If you apply separately it can be difficult to be placed together.
If you are an international student and are doing an internship, you can too avail the off-campus student housing accommodation as long as you are registered as a full-time student in your home country.
Mostly, off-campus student housing provide lease duration for long terms such as one whole academic session but some halls do allow for some flexibility and consideration with the dates for short stays or if you are doing an internship.
You will need to sign a contract. The agreement may vary according to the property and would also require you to pay a secure deposit accordingly.
A UK based guarantor is required for your accommodation in case you are not able to pay. And if you are not able to provide a UK based guarantor, the accommodation service will ask you to pay more than the usual.
Our accommodation partner Amberstudent can help you shortlist all the available options to get student accommodation in London.
Top 5 things you should after you move to London.
Once that you have moved to London it can be daunting, but knowing the ins and outs of living in London will help to stay free of worries.
1. Moving In.
When you move in, ask for an inventory listing everything that the accommodation has to offer. Be sure to check the condition of the amenities and report if you find any problems as soon as possible. And one more thing, you would want to charge your phone right away, so do bring in your own converter instead of going out to a store and buying a new one.
2. Protecting your deposit.
Of course you'd want to party or spend your deposited money on traveling or something. To ensure that the landlord or agent doesn't use that money on their holidays, the Deposit Protection Scheme. So, be sure to refer the Deposit Protection Scheme.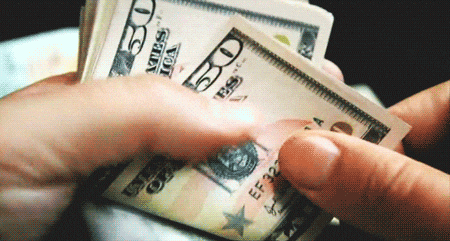 3. Ways to save your money easily.
Student ID card.
Your student card has the power to save you money by getting you a lot of discounts and offers in retail stores, restaurants and clubs. And even first time free entry in some places including clubs and bars, no free beer though.
Save even more, with Oyster card.
If you want to travel the whole of London keeping the costs down, the underground subway system is the best way. What's even better is the Oyster card which can be availed by any student; giving you the ultimate daily travel discount.
Apps are here to save you again.
There are a number of apps which will make your life much easier. Here are the best ones:
Citymapper
Citymapper tells you how to get to any address via the tube, bus or walking. This app has been a lifesaver!
Tripadviser
Tripadviserists the top attractions and will give basic info like how much it costs, the hours and a general description.
Zomato
Zomato uses your location to find restaurants in your area. When looking for places on a budget it's a lot easier than walking the streets and settling on a place out of hunger.
WeHostels
If you're heading off exploring for the weekend, check out this easy to use app to find affordable accommodations. It's easy to use on the go with great reviews of concerts and festivals.
4. The credit card deal!
Always contact your bank and credit card company a few days before you leave the country and for how long you will be leaving. Doing this will keep your card transactions while withdrawing money in a non-English speaking country. Of course you can also close your account if your leaving permanently, just be sure to fill the bank on the details, otherwise you may be charged with maintenance charge without cause.

5. Student All in One Packages
After securing everything and being sure about your stay, the only thing a student needs are the essentials, which can be easily secured in a convenient way by MyStudentEssentials.
In the end, don't stress too much about money or accommodation too much. Just try to have fun and experience as much as you. And you'll turn out to become an independent and better person overall. Make the most of it when you are in London, and it will turn out to be your best part of your life.